About the Author
Easy-Sugarfree.com is a project of a home cook, a mum of one little boy and a baby girl. I gave up on being addicted to sugar in March 2012.
Since then I have lost 7 kilograms of weight and feel a lot healthier, with great energy to chase my  kids around.
Although I struggle at times to not eat sugar, especially when eating at friends' houses (cake anyone?), my drive to be "sugarfree" has motivated me to convert lots of my family's favourite things into sugar free versions that I am still happy to eat.
This website will continue to grow as I try out new versions of recipes and let you know what works. Mind you I probably won't tell you about all the recipes that didn't work very well!!
Everything is cooked at home, with simple ingredients and equipment that every home cook has to hand. Please try them out for yourself and send in your feedback or variations that have worked for you.
Building a Website is Fun
I love fiddling with recipes and trying out new things. Every time I find a great recipe, my brain jumps forward to "what if.... I substituted this... or added in that..." and I'm keen to experiment.
Unfortunately there are only so many hours in a day and so much other "Life" to be done. This website is growing gradually as I am able to post new completed recipes with mouth-watering photos of gorgeous cookies, or cakes, or drinks or... what about jam? I still haven't tried to make jam.... I could do a jelly roll that's completely sugar free!.....
Where was I...? Oh yes, back here on the "About Us" page that isn't finished yet....
Sorry, I get a bit distracted by food.
Anyway, I was saying that I actually really enjoy the process of building my website from scratch, almost as much as inventing a recipe from scratch. You don't have to be a trained chef to become good at cooking, or inventing. And you don't have to be trained in IT to build a great website if you have the right support tools.
I use "SoloBuildIt.com". It gives me all the tools I need in one place to build my website. But it's not just a website, I am building my own business, in my own time, in my own pajamas. Whoops! You probably didn't need to know about the pajamas....
If you are interested in making a website into a viable business, check them out. You'll save yourself a lot of time and headaches.  
(PS: Yes, I do receive a commission if you purchase an SBI subscription. You'll have to use your own judgement to determine if it is the right business building package for you and your circumstances. But I'll reiterate that I have found them awesome at taking all these alien concepts of SEO, HTML, Analytics, Metrics, marketing... and on and on.... the internet keeps evolving after all... and making it all manageable for little ole me to understand and move forward with building a business in my own time, and it's one that I am fully in control of.)
Here's some case studies of more work-from-home (in your pajamas or not) website businesses that have thrived through SoloBuildIt: Case Studies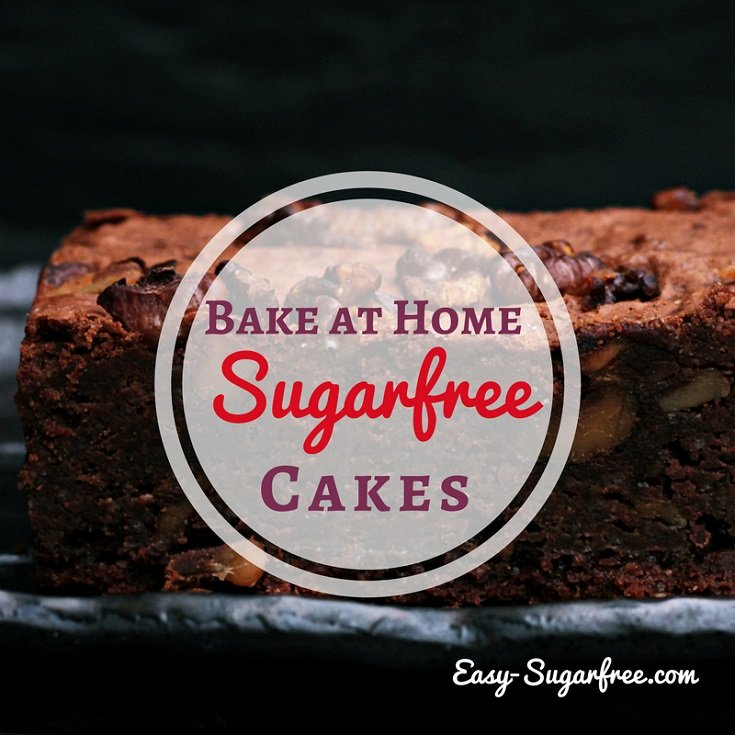 Bake your own sugar free cakes at home without sugar that taste amazing, are moist and delicious.
Chocolate cake, banana bread, choc zucchini loaf, cheesecake, cupcakes +more
Homemade sugar free ice cream is easy and delicious! Try out these recipes on your family and see if they can tell the difference...

Cardamon and Orange
Rum and Raisin
Berry sorbet
Chocolate, vanilla
| | |
| --- | --- |
| | Cookies are easy to make at home with dextrose. Try Golden Oat cookies, Anzac biscuits, Jam Drops and shortbreads. Don't forget the gingerbread men! |
Nothing better than a little muffin to put a smile on your face - especially when it's sugar free, light and fluffy. Find chocolate muffin recipes - including hidden veggies and gluten-free versions - banana muffins, rum & raisin, berry muffins...
I may receive a commission from product links in this post. See my Privacy Policy for more information.