Sugar Free Cake Recipes
Looking for sugar free cake recipes? These recipes contain no added sucrose yet taste awesome and are so light and fluffy. Your friends won't believe they are sugar free! Dextrose makes cakes taste so much better than artificial sweeteners: no icky after-taste!
I've been experimenting with a few cake recipes using dextrose to find out if my favourites can all be converted easily to this wonderful sweetener. In most cases it is a roaring success. Dextrose makes baked products light and fluffy which is ideal for cakes and muffins. A dextrose cake should not be dry or flavourless - if it is you have done something wrong! Overbaking is the main cause of a dry cake. Dextrose needs to be baked at a lower temperature than sugar. Usually about 10 degrees lower will be perfect.

This sugar free cake recipe below produces a simple tea cake that is incredibly fluffy and light. It tastes lovely made with apple or pear slices for a lightweight cake to have with your morning cup of tea (hence the name "tea cake"). 

Sugar Free Tea Cake Recipe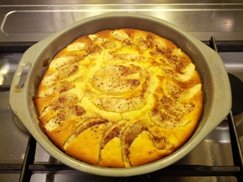 70g Butter, softened
1 large egg
1/2 cup dextrose
1 cup self raising flour
pinch of salt
1/2 cup milk
1 apple: peeled, cored and sliced
nutmeg and dextrose to sprinkle
Cream the butter and dextrose with an electric mixer. Then add the egg and mix until combined.
Gradually add the flour and milk alternately, along with the salt.
Pour into greased round cake tin. Decorate the top with the apple slices and sprinkle with nutmeg and extra dextrose.
Bake at 170 degrees Celsius for 30 minutes. Cool cake in tin, before turning out onto cooling rack. Enjoy with whipped cream or sugar-free custard.
Sugar Free Cake Recipes - Chocolate Cake
You may prefer to start with a classic chocolate cake. My family adores chocolate in all its forms, so I have made a few variations on the chocolate theme with dextrose.
Sugar Free Cake Recipes - Fruit Cake
I have always been a fan of fruit loaf and fruit breads of all kinds. This date and walnut loaf reminds me of my childhood. Mum would serve it cool with thick butter or toasted with the butter melted in .... Mmmmm. She inherited some "proper" round loaf tins that give this recipe an added magic. Unfortunately, I don't have any myself. A rectangular bread loaf tin does the trick instead.
In the lead-up to Christmas I decided to try a portion-controlled Christmas cake by baking it in cupcake papers. This drastically shortens the cooking time too! It worked out rather well - why don't you try it here. 
Sugar Free Cake Recipes - Cupcakes
My sugarfree cupcake recipe is very adaptable for kids parties or portion controlled cakes. Chocolate, vanilla or apple flavours. 
Homemade sugar free ice cream is easy and delicious! Try out these recipes on your family and see if they can tell the difference...

Cardamon and Orange
Rum and Raisin
Berry sorbet
Chocolate, vanilla
| | |
| --- | --- |
| | Cookies are easy to make at home with dextrose. Try Golden Oat cookies, Anzac biscuits, Jam Drops and shortbreads. Don't forget the gingerbread men! |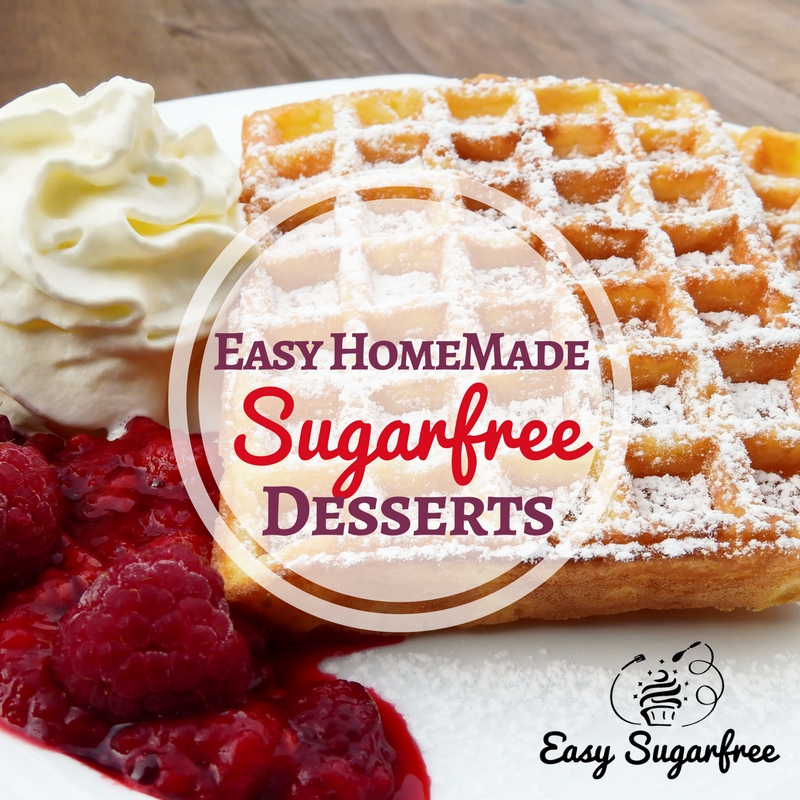 These easy and sugar free desserts are simple enough for any night but special enough for a treat!
Pancakes, custards, puddings and sweet potato pie. Yum Yum!
I may receive a commission from product links in this post. See my Privacy Policy for more information.