Sugar Free Muffin Recipe Ideas
These sugar free muffin recipe ideas are quick and easy to mix. So there is no reason to go without a scrumptious little muffin in your day, especially since they are made without sugar!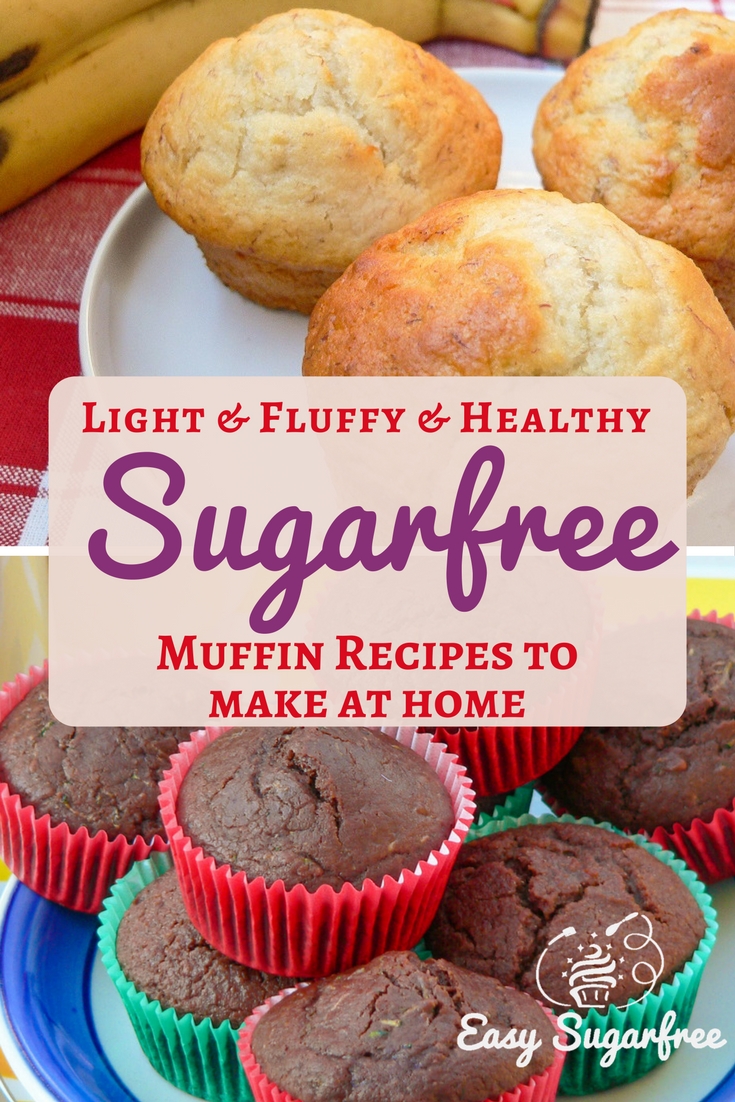 I prefer to bake muffins in mini-muffin trays for bite-size goodies to have with coffee. They are a great size for little kids too. I find the large size available in most cafes these days are way too big - you could feed a whole family with one muffin.
Muffins are fast to make - simply mix the wet ingredients into the dry ingredients and bake in the oven. You don't get easier than that. When using Dextrose in muffins, you will find that the mixture feels a little drier than when cooking with sugar. You will need to spoon it into the muffin trays or cupcake papers rather than pouring it in. Vegetable oil gives a better flavour than butter for many muffins and is easier to use as well.
My banana muffin recipe is a low-sugar way to indulge in your favourite flavour. The banana is King and you can really taste it without the sugar of other recipes. It's a simple way to use up over-ripe bananas that no one is ever going eat. If you are not ready to bake when they are ripe, just put them in the freezer. When you defrost the banana it is already mushy and ready to mix into your muffin batter!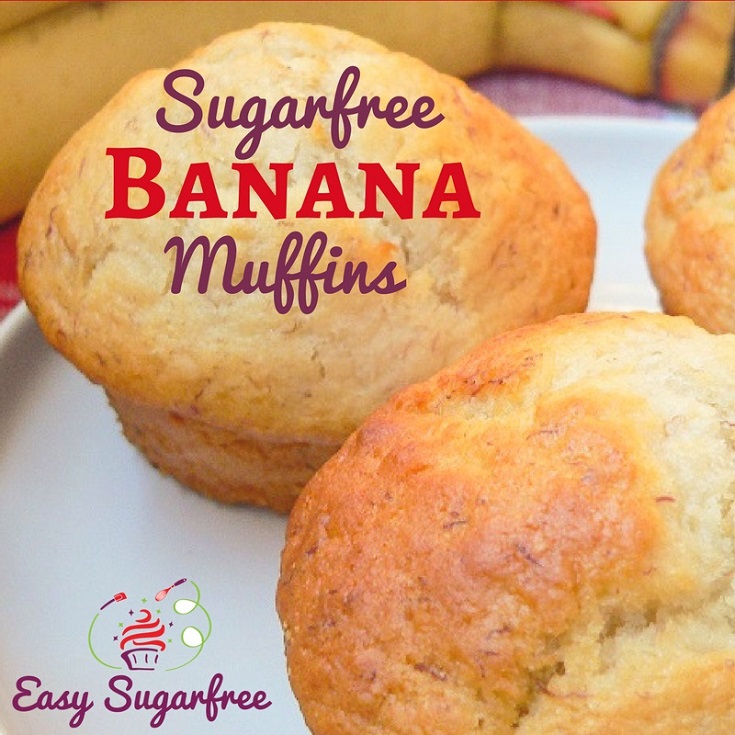 My Chocolate Muffin recipes give you all my favourite versions of chocolate muffin. Some of them are clever ways to hide vegetables in your kids' diet. I have a gluten free choc muffin recipe too. They have all been tested on my tame Chocoholics and honestly, the kids don't notice the additions - they get scoffed just as fast as standard chocolate ones.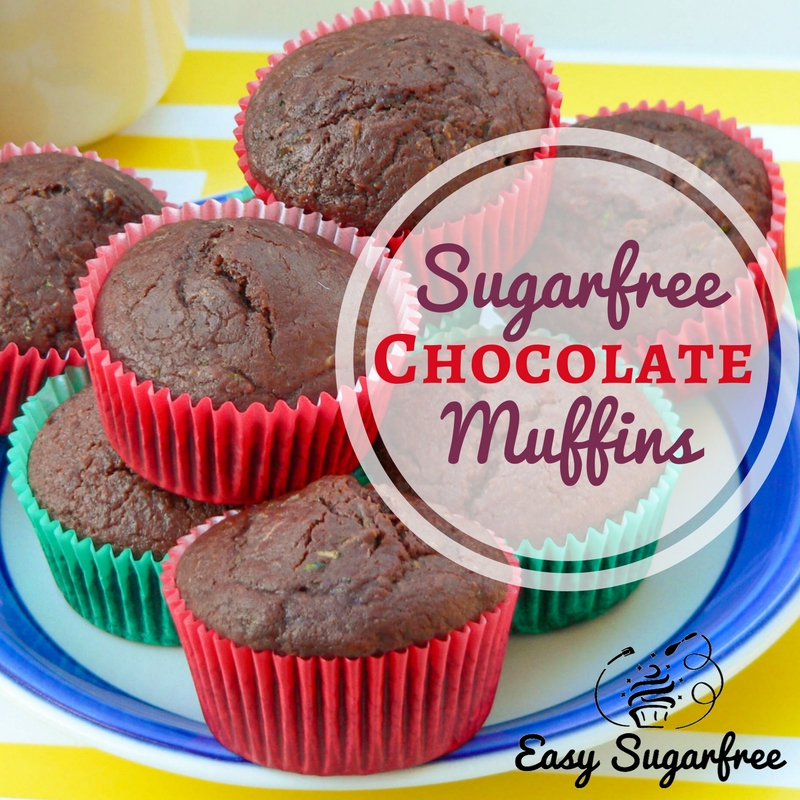 Rum & Raisin Muffin Recipe
One of my personal favourites is this Rum and Raisin Muffin recipe. Initially I tried to invent a rum-and-raisin cookie, but the result was too soft and cakey so I reinvented the idea as a muffin. They are awesome! Rum-and-Raisin is my favourite ice cream flavour, I must admit.  These muffins are yummy cool as you normally eat muffins. They are also great warmed up and served like a pudding - with cream, sugar free custard or ice cream.

Fruit Muffins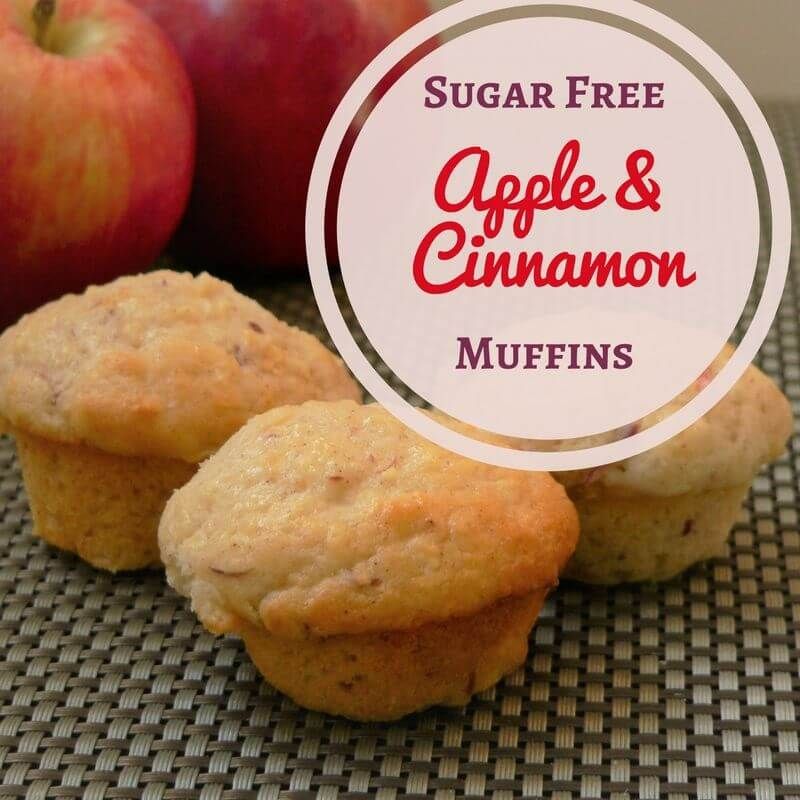 Apple & Cinnamon, Blueberry, Raspberry. These are common favourites that we can't do without. They are simple to bake your own sugar free version at home where you control the freshness of ingredients AND the sugar content. It only takes about 15 minutes to mix the batter and 20 minutes to cook these delectable little bites of goodness. They freeze well, so I always make extra and keep some aside for school lunch boxes or a morning tea treat on the weekend.
| | |
| --- | --- |
| | Cookies are easy to make at home with dextrose. Try Golden Oat cookies, Anzac biscuits, Jam Drops and shortbreads. Don't forget the gingerbread men! |
Homemade sugar free ice cream is easy and delicious! Try out these recipes on your family and see if they can tell the difference...

Cardamon and Orange
Rum and Raisin
Berry sorbet
Chocolate, vanilla
These easy and sugar free desserts are simple enough for any night but special enough for a treat!
Pancakes, custards, puddings and sweet potato pie. Yum Yum!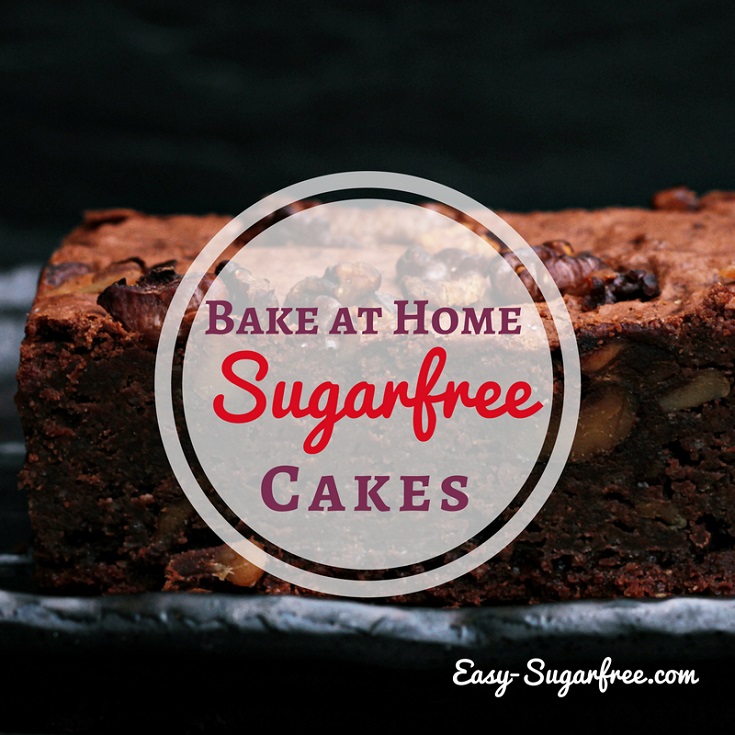 Bake your own sugar free cakes at home without sugar that taste amazing, are moist and delicious.
Chocolate cake, banana bread, choc zucchini loaf, cheesecake, cupcakes +more
I may receive a commission from product links in this post. See my Privacy Policy for more information.