Sugar Free Cookie Recipes
These sugar free cookie recipes are a lifesaver for those who love to eat cookies and biscuits but don't want to eat sugar. There is an easy cookie recipe for every kind of cook, even the kids.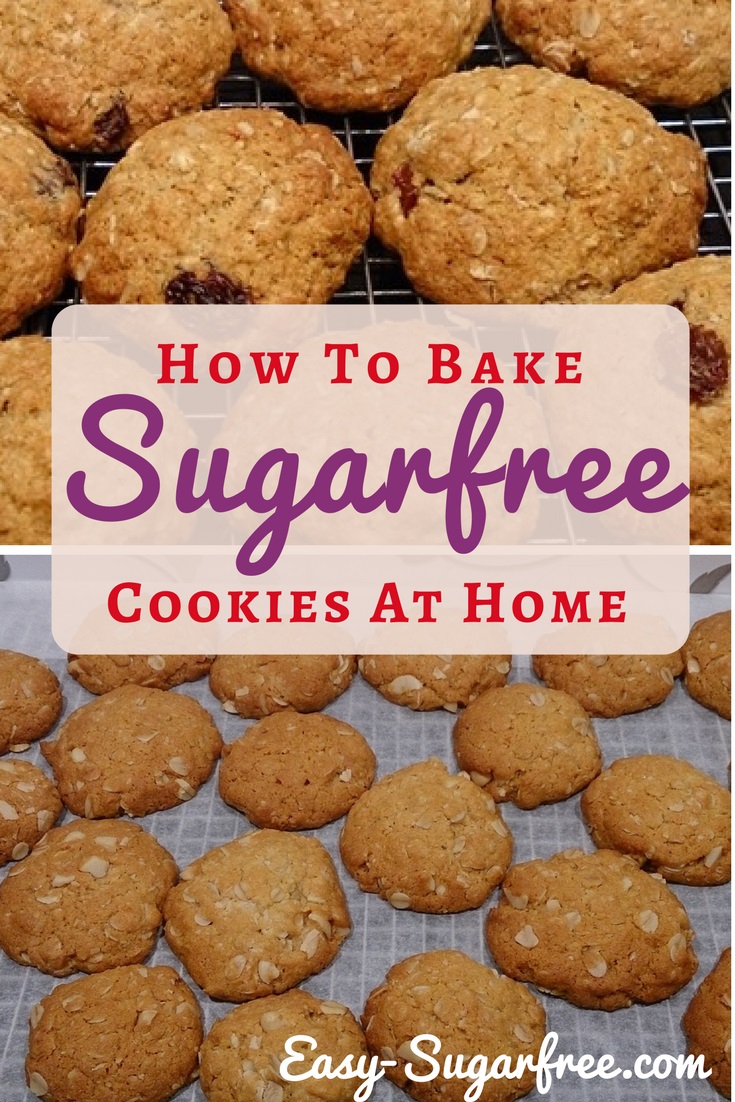 They are quite easy to bake at home yourself. The smell of cookies baking is one that gladdens the heart and warms the home. I don't know about you, but I also find that kneading dough is very therapeutic!

The butter needs to be very soft to cream well. Leave it out of the fridge for a few hours to soften on the bench. However, in Winter and early Spring, I found that the room temperature wasn't warm enough to soften the butter well. I sped it up with a little spurt in the microwave, or a careful few moments in the oven that you are heating up. I have also heard that butter softens quicker if you grate it first. This is true but it makes such a mess on the grater! Just chop it into small pieces with a knife.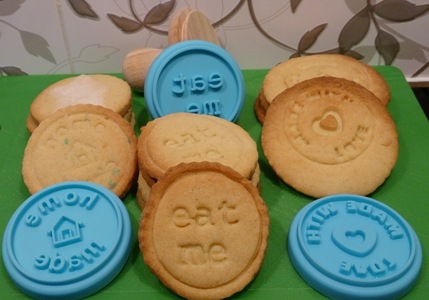 Basic Cookie Dough Recipe
250 g butter, softened
3/4 cup dextrose powder
1 teaspoon vanilla
1 egg
2 cups plain flour, sifted
Mix butter, dextrose and vanilla in a bowl with electric mixer, until light and creamy. Add egg and mix until combined.
Stir in 2 cups of flour. Add flavourings and shape, as desired.
Bake at 170 degrees Celcius for approximately 12-15 minutes.
My gingerbread cookie recipe is a great example of this!
Coconut Cookies
200g Butter, softened
2/3 cup dextrose
1 egg
1 1/4 cups plain flour
1/2 cup self-raising flour
3/4 cup dessicated coconut
Cream the butter and dextrose with an electric mixer in a small bowl. Add the egg and beat until combined.
Transfer to a large bowl and stir in the flours and coconut.
Roll half-teaspoonfuls of mixture into balls and press onto greased baking trays so they are about 4cm across.
Bake at 150 degrees Celsius for 15 minutes. Allow cookies to cool on trays slightly before transferring to cooling racks. They will firm up on cooling.
It's easy to make chocolate chip cookies without sugar. Here are my favourite choc chip cookies recipes for you to enjoy with a fresh glass of milk.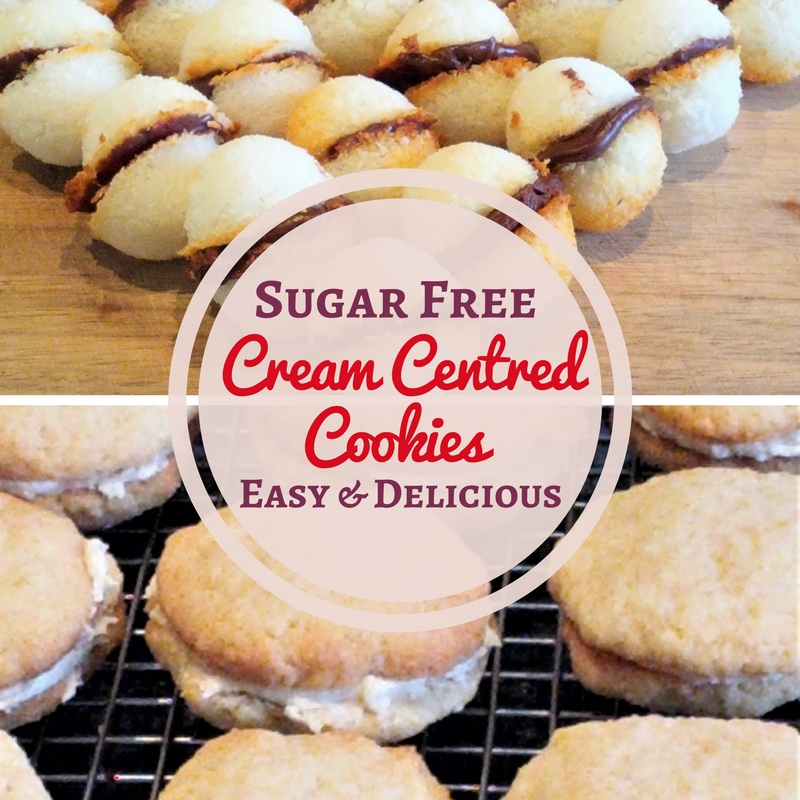 It's easy to make cream filled cookies that are sugar free. Here are two recipes for you to try at home: Coconut Ginger Creams and Coconut Yo-Yo's.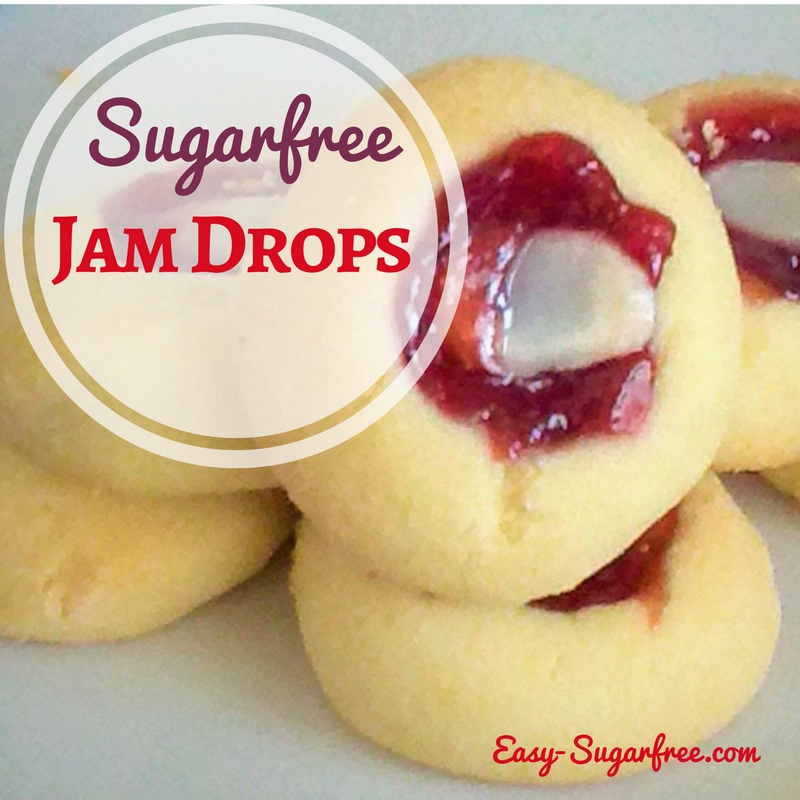 Sugar free shortbread is beautifully buttery and melt-in-your-mouth. Try these Jam Drops for a simple treat or stick with a plain shortbread to enjoy the pure buttery indulgence.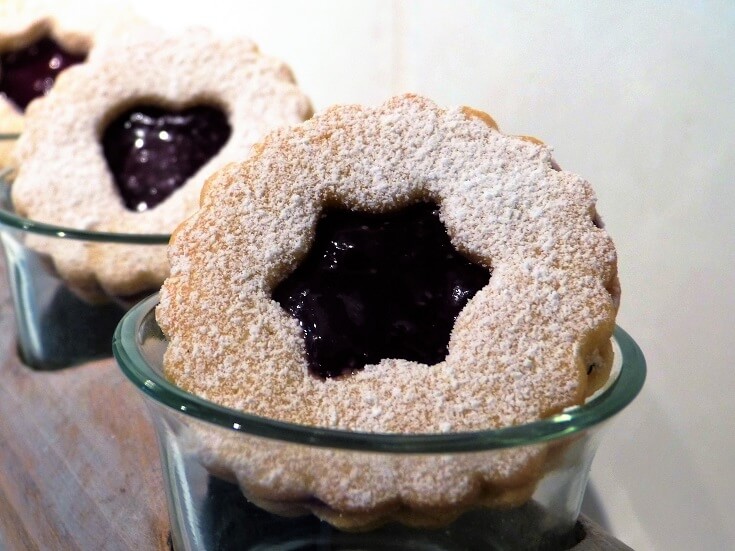 Sugar free Christmas Cookies are not only possible, they taste great! Have a lighter Christmas with these recipes.
I may receive a commission from product links in this post. See my Privacy Policy for more information.