Easy Biscuit Recipe
No sugar biscuits
This Sugar free Biscuit Recipe Collection is a sanity-saver for those who have gone Sugar-Free For Life. Why give up enjoying biscuits when you can have sugar free versions of most of your favourites without going back to the dangerous white stuff? 
Here you will find awesome recipes for Anzac Biscuits, Choc Chip Cookies, Ginger biscuits, Nut biscuits and Shortbread. They taste amazing! There is no need to put up with poor texture or the metallic aftertaste of some artificial sweeteners. Dextrose gives these biscuits a lovely smooth sweetness that doesn't linger or overpower the main ingredients.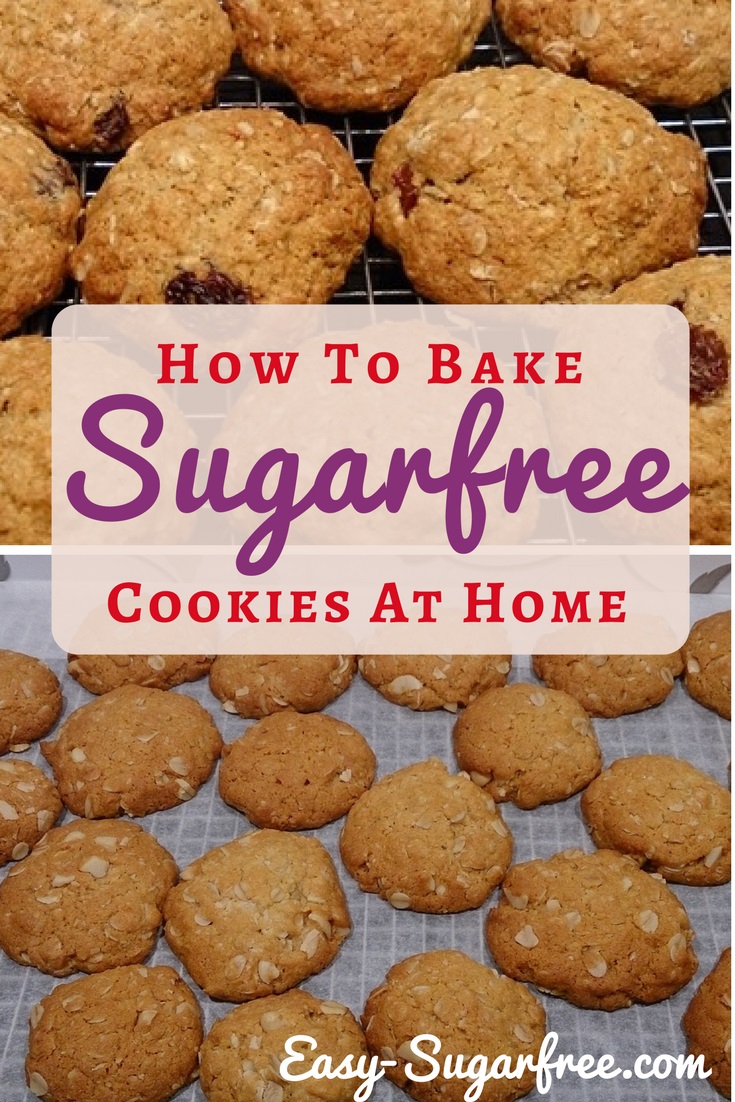 Some are chewy, some are crunchy, some go down best with a glass of milk. All of my recipes are wholesome and delicious. They can be stored in an airtight container or biscuit tin for gradual consumption. I must admit,though, I don't know exactly how long they will last if they are not eaten within the week. It has never happened in my family! They do freeze and defrost well, so you could prepare a big batch and then pull them out as needed. Perfect for a late-night craving or unexpected guests!
I had a lot of fun coming up with these recipes. They taste so good and are really easy to bake at home. Most can be whipped up within a quarter of an hour plus cooking time. 

Anzac Biscuits are a traditional Australian biscuit invented during the First World War. Baked to be chewy or crunchy by bakers preference, you can't go past an Anzac. Here is a sugar free version that preserves the taste and texture of Anzac Biscuits but made with no sugar.

Shortbread cookies like these jam drops and other filled cookies are scrumptious for afternoon tea. The shortbread is deliciously light , a little crumbly and oh so gooood!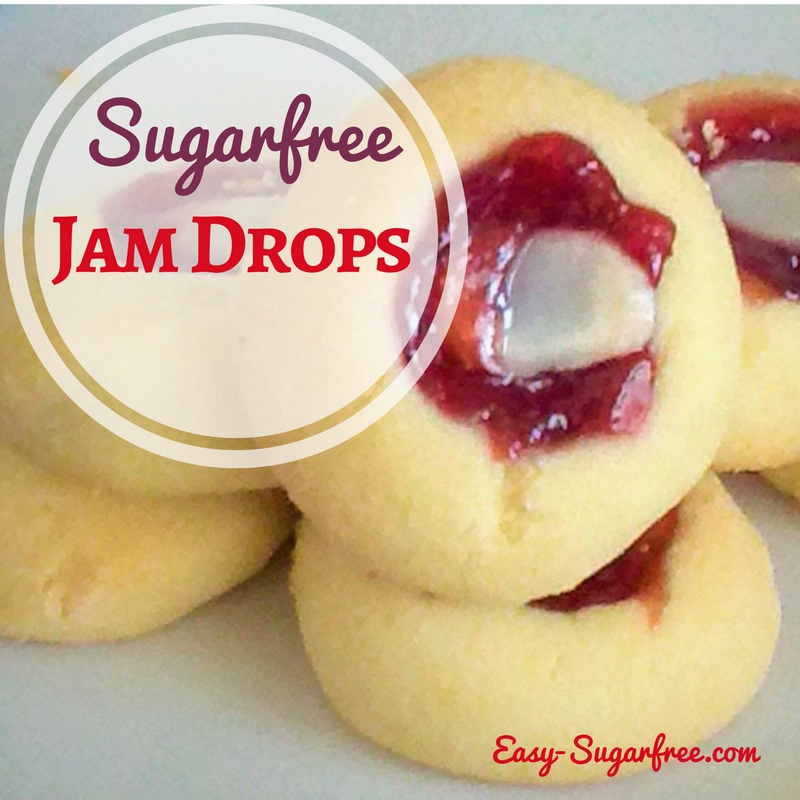 Shortbread cookies like these jam drops and other filled cookies are scrumptious for afternoon tea. The shortbread is deliciously light , a little crumbly and oh so gooood!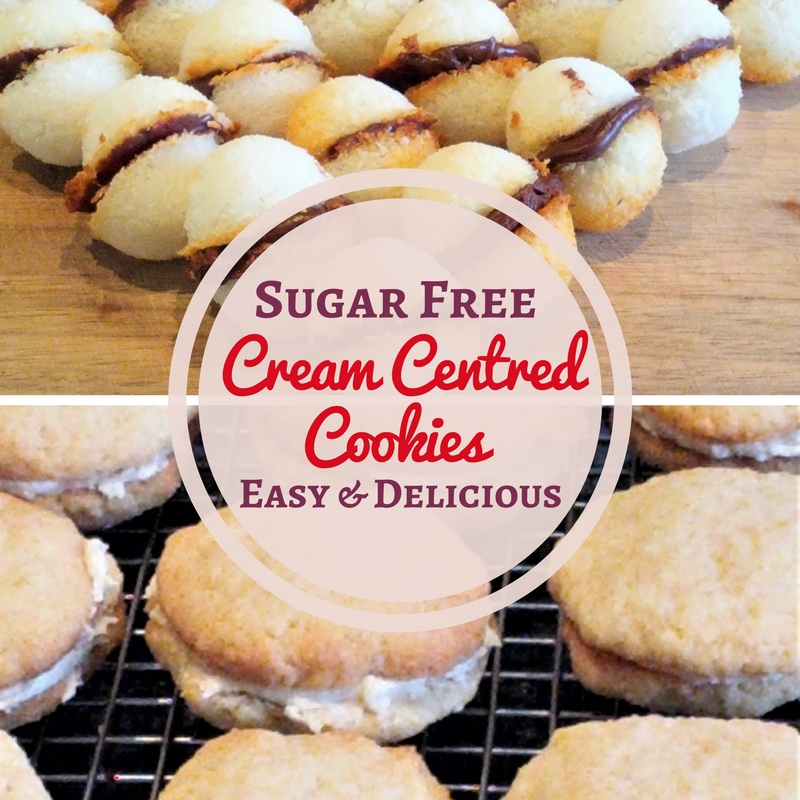 Delight your senses with these deliciously light and creamy filled cookies. They are so easy and quick to bake, you'll feel like a Master in no time. Follow a simple biscuit recipe that sandwich them with awesome fillings for a heavenly treat.
Oh how I love Chocolate Chip Cookies! I couldn't live Sugar Free without these scrumptious little bites of goodness. They are so easy to bake, just like their sugary cousins and taste just as awesome but are so much better for you.
These biscuit recipes are easy to make with young kids for an afternoon activity.  Measuring ingredients, pouring them them in and stirring the mixture are great fun. You are teaching life skills to your children through cooking: maths (weights and measures, fractions), following instructions, being creative.... and it is fun while producing a home-made snack for morning/afternoon tea.
Biscuit dough is fun to get your hands into, rolling balls, squashing them down or rolling out dough for cutting shapes. Manipulating dough is therapeutic and good for developing fine-motor skills.  Nothing beats the hands-on approach to cooking. And then they smell sooooo good in the oven!
Ginger Biscuit Recipe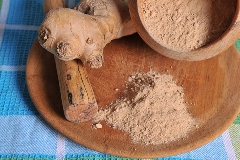 Ginger biscuits are a favourite of mine. I like them crunchy and very gingery! Now that I don't buy biscuits from the shops I needed something to fill the ginger gap in my life. There is no way I am going back to sugar-based biscuits!
These easy homemade biscuits are so easy to make and last really well in the biscuit tin. One batch lasted us two weeks before they were all eaten and they were still crunchy.
Ginger Biscuits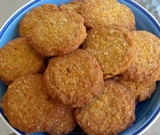 1 1/2 cups wholemeal plain flour
1/2 cup desiccated coconut
1 cup dextrose powder
1 tablespoon ground ginger
140g butter
2 tablespoons glucose syrup
1/2 teaspoon bicarb soda
Preheat oven to 170 degrees Celsius.
Melt butter and syrup in a small saucepan. Remove from heat, mix in soda and allow to foam.
Combine all dry ingredients in a bowl. Mix in butter mixture. The mixture will be crumbly but hold hold together when squeezed into balls by hand.
Place balls onto greased or lined trays, leaving room for spreading, and bake for about 15 minutes at 170 degrees Celsius.
These easy biscuits will be soft when first taken out of the oven. Allow to cool slightly on the trays, then transfer to wire racks to finish cooling and hardening up.
Don't want to bake your own biscuit recipe? Try out these commercially made sugar free offerings on Amazon:
I may receive a commission from product links in this post. See my Privacy Policy for more information.