Sugar Free Cake Recipes
Looking for sugar free cake recipes? These recipes contain no added sucrose yet taste awesome and are so light and fluffy. Your friends won't believe they are sugar free! They taste so much better without artificial sweeteners, too. No icky aftertaste.
 The Sugar Free Chocolate Cake recipe can be made either way: a single bar cake or as muffins. It comes out both light and moist.

My sugar free cupcake recipe is very adaptable for kids parties or portion controlled cakes.
This sugar free cake recipe below produces a tea cake that is incredibly fluffy and light. You can substitute Pear slices if you prefer.
Apple Tea Cake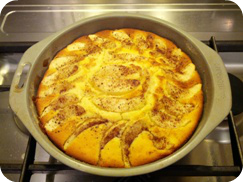 70g Butter, softened
1 large egg
1/2 cup dextrose
1 cup self raising flour
pinch of salt
1/2 cup milk
1 apple: peeled, cored and sliced
nutmeg and dextrose to sprinkle
Cream the butter and dextrose with an electric mixer. Then add the egg and mix until combined.
Gradually add the flour and milk alternately, along with the salt.
Pour into greased round cake tin. Decorate the top with the apple slices and sprinkle with nutmeg and extra dextrose.
Bake at 170 degrees Celsius for 30 minutes. Cool cake in tin, before turning out onto cooling rack. Enjoy with whipped cream or sugar-free custard.