Sugarfree Banana Muffin Recipe
A good Banana Muffin recipe is a must-have for every home cook.  It's an easy way to use up those bananas that were left to ripen a bit too much.  They freeze well, so you can just save them for a later date and warm them up when you are ready. They are also great for a school lunchbox treat.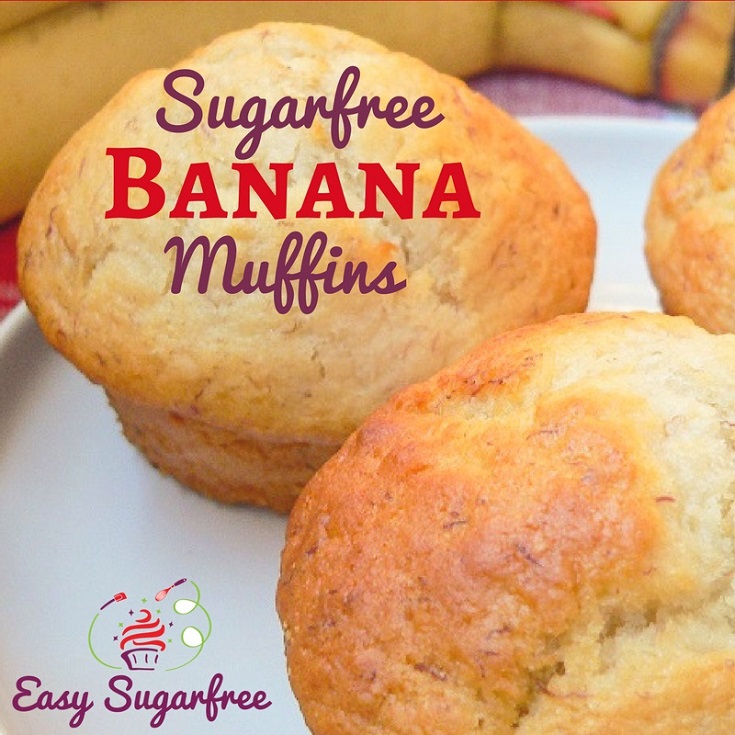 Use ripe or over-ripe bananas that will mash easily. I find bananas that have been frozen (because they were over-ripe but I wasn't ready to cook them yet) especially easy to use. You just take them out of the freezer and pop them in the mixing bowl to defrost. When they get soft, open one end and squeeze the frosty/slushy banana out. It will have just about mashed itself! Then just throw in all the other ingredients, stir and bake.
They are best enjoyed within a few days of baking when kept in an airtight container. But as I said, they freeze well too. They are lovely as a pudding if you heat them in the microwave and serve with cream or sugar free ice cream. 
Easy Banana Muffin Recipe
2 cups Self Raising Flour
1 cup Dextrose
1 egg, lightly beaten
100mL vegetable oil
2/3 cup milk or buttermilk
1 cup mashed banana, approx 2 medium bananas
1/2 cup crushed nuts or choc chips, if desired
Preheat oven to 170 degrees Celcius.
Sift dry ingredients into a bowl. Add the wet ingredients and stir until just combined.
Spoon mixture into a greased mini muffin tray. Makes 24 mini muffins.
Bake at 170 deg Celsius for 15 minutes.
If using standard 12-to-a-tray muffin pans, then this recipe makes 12 and you need to bake them approx 20 minutes.
What's the difference between a banana bread and banana muffin recipe?

Traditional banana bread when I was growing up was quite heavy on the brown sugar and melted butter. Of course, this makes it delicious! You still find this version featured in cafes in Australia where it is served slightly toasted with more butter spread on top.
The recipes you'll find online now have a lot more variety. You can add nuts, other fruits, chocolate chips, hidden veg and all sorts of things to your banana recipes. For a lighter version, use dextrose instead of brown sugar and make the muffin version which uses oil instead of butter. Of course banana bread if baked in a loaf tin for a longer time. If you want something you can slice - go for the bread. For individual portions and shorter cooking time - go for muffins.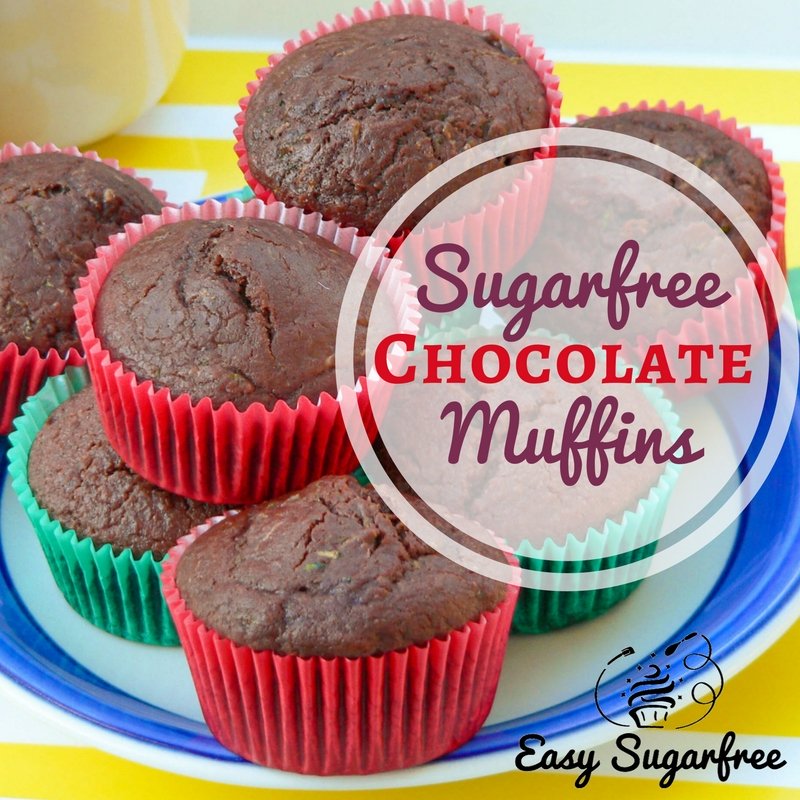 Chocolate muffins are most people's favourite flavour. Avoid dry, crumbly, disappointing muffins by using these recipes for moist and delicious muffins.
Find recipes for hidden vegetable muffins and gluten free variations too.
Or do you prefer Rum&Raisin?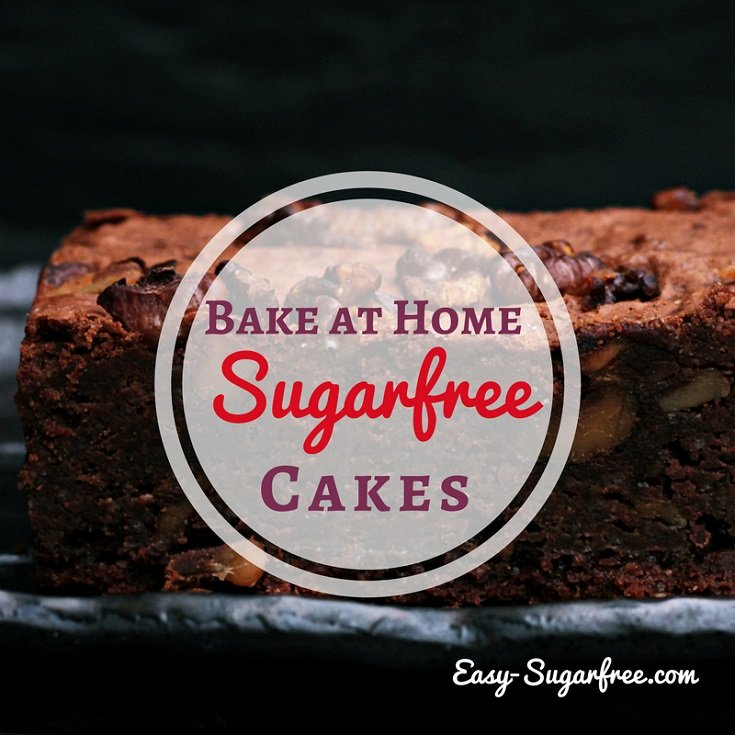 Bake your own sugar free cakes at home without sugar that taste amazing, are moist and delicious.
Chocolate cake, banana bread, choc zucchini loaf, cheesecake, cupcakes +more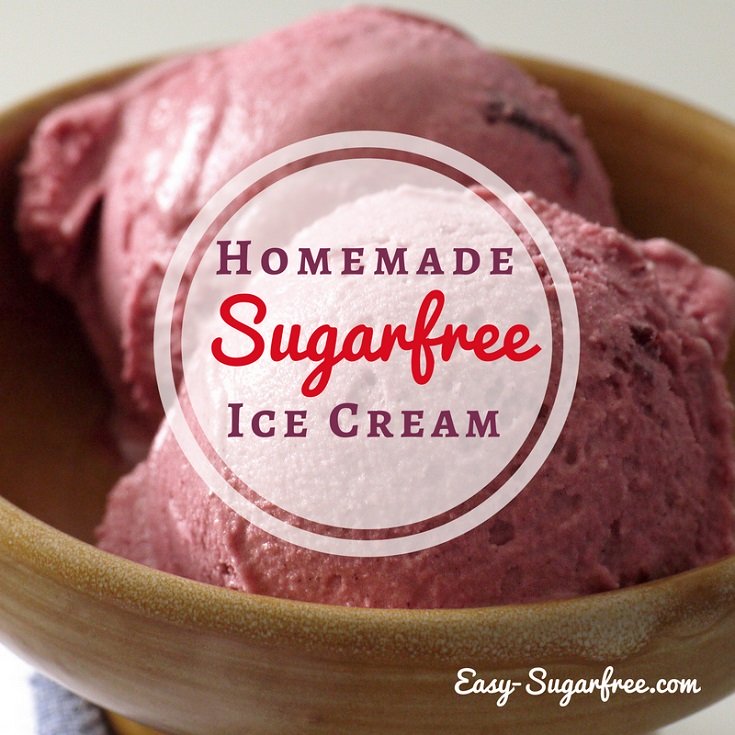 Homemade sugar free ice cream is easy and delicious! Try out these recipes on your family and see if they can tell the difference...
Cardamon and Orange
Rum and Raisin
Berry sorbet
Chocolate, vanilla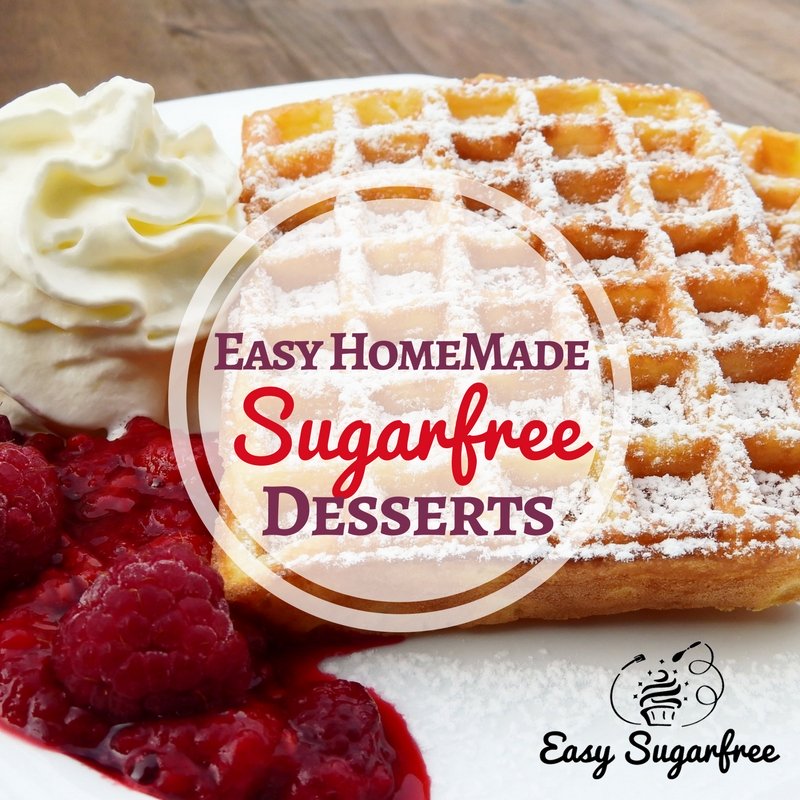 These easy and sugar free desserts are simple enough for any night but special enough for a treat!
Pancakes, custards, puddings and sweet potato pie. Yum Yum!
I may receive a commission from product links in this post. See my Privacy Policy for more information.